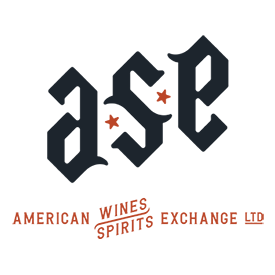 Congratulations on completing your first brand registration! We are excited to be a  part of your growth.  
As you may have already seen, here is a copy of the PO Submission sheet. Please  pass along a copy of this sheet to all of your distributors moving forward. This  informs them to send all Purchase Orders to this email address  (PO@AmericanSpiritsLtd.com). This sheet also include other information, such as  your FOB points and how and where to remit payment. There are some important  points you should be aware of in order to ensure your orders are processed  promptly and efficiently.  
First, the orders must come directly from the distributor for compliance purposes  and, of course, you may be copied on these emails should you so wish. ASE's  system CC's all parties who are copied into each PO email, so asking each  distributor to CC your company will ensure you receive all communications  regarding each PO. 
Once the order is in our hands, we will take care of it from start to finish. We will  process it through our system and send to the warehouse to be prepared to ship. It  will be checked for 'quality control' to ensure the PO is compliant, requested  samples are approved by you, and the inventory is available. From there, the  distributors will receive a "Confirmation Email" to let them know their carrier may schedule a pick up appointment. 
Please note that POs received after 9AM Eastern Standard Time each day will be  processed by the end of the following business day. 
After receiving the Bill of Lading from the warehouse, the Accounting Department  will invoice for the goods shipped. Payment of these invoices should be sent to our  offices in Bridgeport, remitted to XXX/American Spirits Exchange, as noted on  the PO Submission sheet. Once the payment is received and processed, it will be  deposited into your account with us.  
You will be able to follow this entire process, or "life cycle" of the PO, on your  Dashboard. 
If you have any other questions, please don't hesitate to contact us.